From The Sun: A MAN has admitted beating his girlfriend's two-year-old daughter to death with a belt and coat hanger because she had an "accident on his bed".
Jamarius Devonti Graham, 21, hit little Aaliyah Lewis 20 times with a plastic coat hanger until it broke, according to investigators.
Graham was left in charge of the toddler while her mum was at work because her regular babysitter – her grandfather – had a doctor's appointment.
In a phone call around noon the 21-year-old told Aaliyah's mother he had belted the girl because she had soiled the bed – but said he had not hit her hard.
Join us in our uncensored adult conversation as we go in hard on the hot topics of the day! Call in live at 888.575.3769. Text Lance at 407.924.8793 if you have any inquiries about the program or desire an interview.
As always, please like, comment, share & subscribe!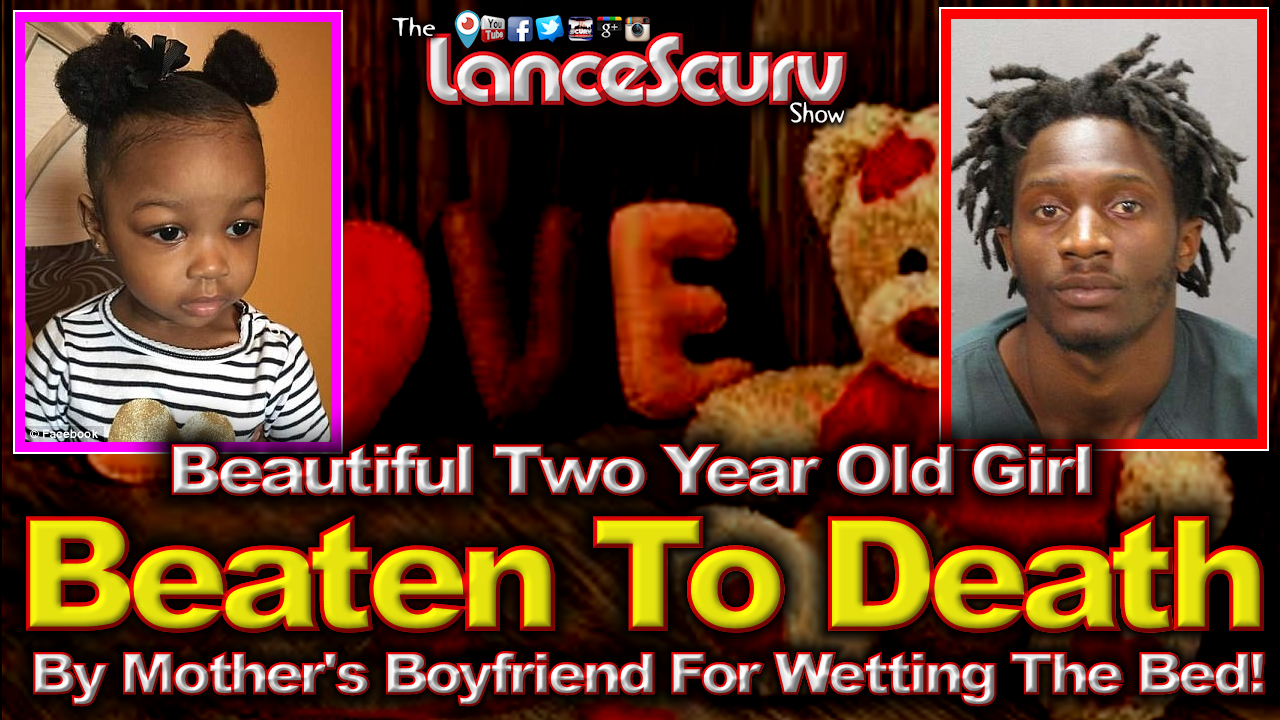 DOWNLOAD MY FREE APP:
iPhone – https://goo.gl/iv3qKA | Android – https://goo.gl/AhdIiL
GET YOUR SCURV ON: http://bit.ly/ScurvTube
LanceScurv is an Insightful Culture Critic, Entertaining Podcast Host, Relentless Blogger, Talented Cartoonist & Omnipotent Social Media Activist who focuses on the issues that the Mainstream Media is deathly afraid to touch and living an interesting productive life to the fullest! Subscribe!
–Connect With Us Further–
Join Our Facebook Discussion Group @ https://www.facebook.com/groups/LanceScurvShow/
TWITTER: twitter.com/lancescurv/
FACEBOOK: www.facebook.com/lancescurv
INSTAGRAM: www.Instagram.com/LanceScurv
BLOG: www.lancescurv.com/
PHONE/TEXT: 407.924.8793