LanceScurv shares his deepest thoughts on the power of Sunlight, how to protect and amplify your Life Force while protecting your inner charge while he lounged in his backyard soaking up the all important rays of the sun. The mood here is extremely relaxed so be prepared to hear Lance in a very laid back zone!
Call in live toll free at 888.575.3769 or 321.420.4666 for international calls from outside of the U.S. Text /call Lance at 407.590.0755 if you have any inquiries about the program or desire a one on one interview.
As always, please like, comment, share & subscribe!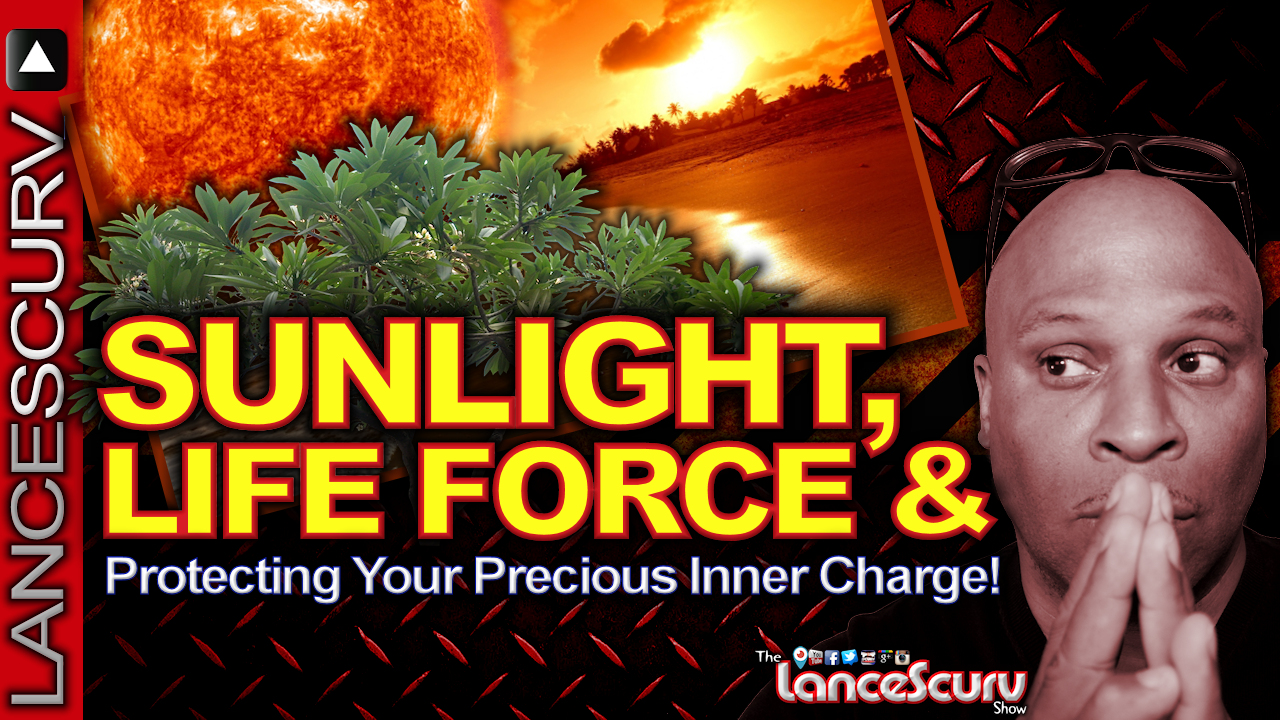 DOWNLOAD MY FREE APP:
iPhone – https://goo.gl/iv3qKA | Android – https://goo.gl/AhdIiL
GET YOUR SCURV ON: http://bit.ly/ScurvTube
LanceScurv is an Insightful Culture Critic, Entertaining Podcast Host, Relentless Blogger, Talented Cartoonist & Omnipotent Social Media Activist who focuses on the issues that the Mainstream Media is deathly afraid to touch and living an interesting productive life to the fullest! Subscribe!
–Connect With Us Further–
Join Our Facebook Discussion Group @ https://www.facebook.com/groups/LanceScurvShow/
TWITTER: https://twitter.com/lancescurv/
FACEBOOK: https://www.facebook.com/lancescurv
INSTAGRAM: https://www.Instagram.com/LanceScurv
BLOG: https://www.lancescurv.com/
PHONE/TEXT: 407.590.0755