LanceScurv speaks on the recent counter terrorism bill that has been put to Florida Governor Rick Scott to aid the FDLE to fight terrorists in Central Florida. The question is will the definition of what a terrorist is change to go after what law enforcement deem to be undesirable.
While the intentions may appear to be of a good heart, the fact of the matter is that Central Florida has a wicked evil history of how they've treated Black people so it's not beyond reality to see where this can go if left unchecked.
The Counter Intelligence Program is alive and well in 2017, is this simply an extension of that? We must keep our eyes open so that history does not repeat itself.
Join us in our uncensored adult conversation as we go in hard on the hot topics of the day! Call in live at 888.575.3769. Text Lance at 407.590.0755 if you have any inquiries about the program or desire an interview.
As always, please like, comment, share & subscribe!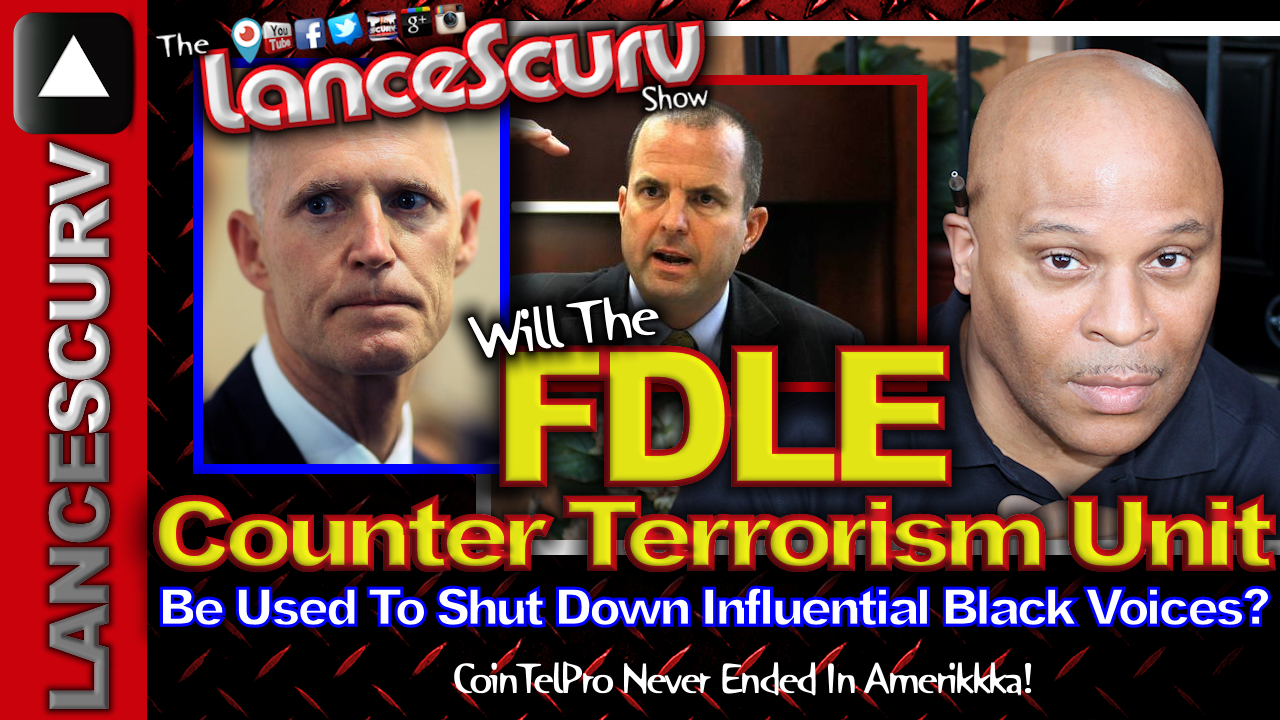 DOWNLOAD MY FREE APP:
iPhone – https://goo.gl/iv3qKA | Android – https://goo.gl/AhdIiL
GET YOUR SCURV ON: http://bit.ly/ScurvTube
LanceScurv is an Insightful Culture Critic, Entertaining Podcast Host, Relentless Blogger, Talented Cartoonist & Omnipotent Social Media Activist who focuses on the issues that the Mainstream Media is deathly afraid to touch and living an interesting productive life to the fullest! Subscribe!
–Connect With Us Further–
Join Our Facebook Discussion Group @ https://www.facebook.com/groups/LanceScurvShow/
TWITTER: https://twitter.com/lancescurv/
FACEBOOK: https://www.facebook.com/lancescurv
INSTAGRAM: https://www.Instagram.com/LanceScurv
BLOG: https://www.lancescurv.com/
PHONE/TEXT: 407.590.0755